Aoashi Hindi Dubbed / S01 All EP24 Completed / Free Download
Aoashi Hindi Dubbed / S01 All EP24 Completed / Free Download and Watch Online for Free, No Pop Up Ads, Fast Downloading and Streaming Servers, FHD Quality Less File Size, Hindi Dub by Disney Plus Hotstar, Find More Anime in Hindi Dub for Free on AnimeinHindi.co.in.
Aoi Ashito is a third year middle school student from Ehime; behind his raw game hides his immense talent but Ashito suffers a huge setback because of his overly straightforward personality.
First episode date: 9 April 2022 (Japan)
Language: Japanese
Genre: Anime
Adapted from: Aoashi
---
Aoashi Series Info
Name – Aoashi
Episodes – 24
Length – 24 min. per ep.
Quality – 480p, 720p, 1080p
Studios – Production I.G
Genres – Sports
Language – Hindi
Size – 100MB, 150MB, 250MB
MAL Rating – 8.2/10
---
---
Aoashi Hindi Dubbed Download Links
---
Follow Our Instagram Account Else Join Our Telegram Group.
Thank You for Supporting Us Your Support and Love is Very Much Appreciated 💝💖
Give Some Donation, If You Want.
---
More Anime in Hindi Sub –
---
Aoashi Plot
In a quiet rural town, the spotlight of a local junior high school football team rests on one player: Ashito Aoi. Known for his unpredictable moves and self-centered playing style, Ashito is the sole powerhouse pushing his team through an important high school preliminary tournament. However, their win streak is short-lived—an opponent causes Ashito to lose his temper and act violently, resulting in his removal from the rest of the game.
Without their star player, the team is quickly eliminated from the tournament. Just as he believes all hope is lost, Ashito is approached by a youth team coach named Tatsuya Fukuda who senses potential in him, and Fukuda invites him for tryouts in Tokyo. In an unfamiliar setting surrounded by talent, Ashito must bring out the best of his ability to prove himself and secure what could be a life-changing career.
---
Aoashi Hindi Dubbed Screenshots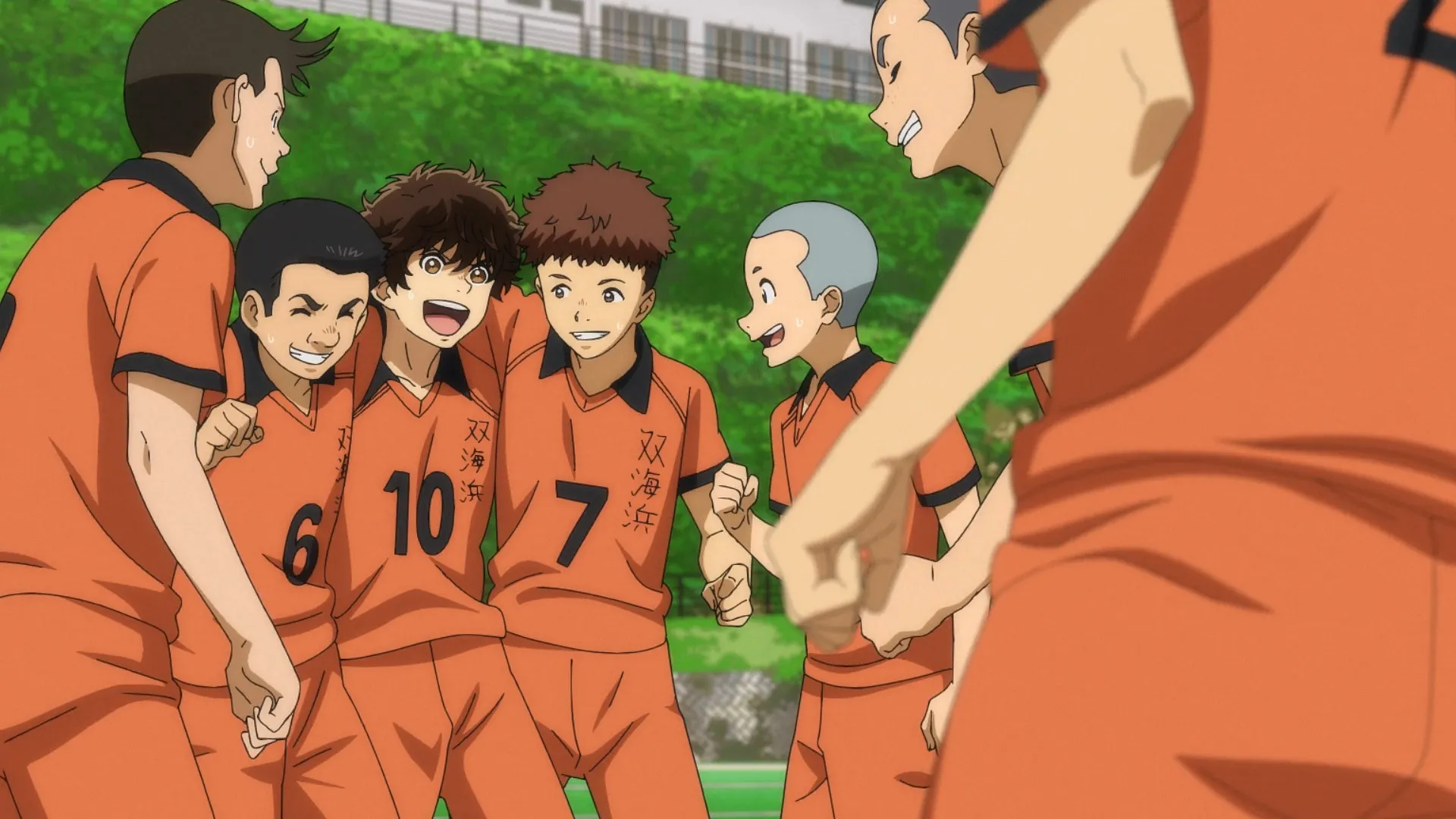 ---
Aoashi Hindi Dub Trailer