Attack on Titan Season 4 Part 3 Hindi Dubbed / EP01 / Free Download
Attack on Titan Season 4 Part 3 Hindi Dubbed / EP01 / Free Download and Watch Online for Free, No Pop Up Ads, Fast Downloading and Streaming Servers, FHD Quality Less File Size, Hindi Dub by Crunchyroll, Find More Anime in Hindi Dub for Free on AnimeinHindi.co.in.
Attack on Titan Season 4 Part 3 Series Info
Name – Shingeki no Kyojin: The Final Season – Kanketsu-hen, Attack on Titan: Final Season – The Final Chapters
Episodes – 2
Length – 1 hr. 1 min. per ep.
Quality – 480p, 720p, 1080p
Studios – MAPPA
Genres – Action, Drama, Suspense, Gore, Military, Survival
Language – Hindi
Size – 100MB, 150MB, 250MB
MAL Rating – 9.2/10
---
---
Attack on Titan Season 4 Part 3 Hindi Dubbed Download Links
Watch Shingeki no Kyojin Hindi Dubbed / Attack on Titan Hindi Dubbed / S01, S02, S03, S04 Completed / Free Download
---
Follow Our Instagram Account Else Join Our Telegram Group.
Thank You for Supporting Us Your Support and Love is Very Much Appreciated 💝💖
Give Some Donation, If You Want.
---
More Anime in Hindi Dubbed Download –
---
Attack on Titan Season 4 Part 3 Plot
The official synopsis for this upcoming season, as presented in a Japanese TV Guide, is "Eren activates The Rumbling in an attempt to destroy the world. Countless Titans begin their march, trampling down everything in their path. Mikasa, Armin, Jean, Connie, Hanae, Reiner, Annie, Pieck, and the mortally wounded Levi.. the remaining ones challenge the final battle to stop Eren."
As for the show's overarching plot, Attack on Titan "is set in a world where humanity is forced to live in cities surrounded by three enormous walls that protect them from gigantic man-eating humanoids referred to as Titans; the story follows Eren Yeager, who vows to exterminate the Titans after they bring about the destruction of his hometown and the death of his mother."
The final season has become a very different story from what it first was, as Eren has now seemingly become the villain of the story. After discovering that he has titan powers, and learning about the history and origin of the giant beasts, he has now vowed destruction against any humans who oppose him.
Now, the people of Paradis and Marley must put their differences aside in order to survive the Rumbling, which was set in motion by Eren in Season 4 Part 2.
Fans can expect many twists in these final few episodes, and saying that the finale will be incredibly emotional is putting things very lightly.
---
Attack on Titan Season 4 Part 3 Hindi Dub Screenshots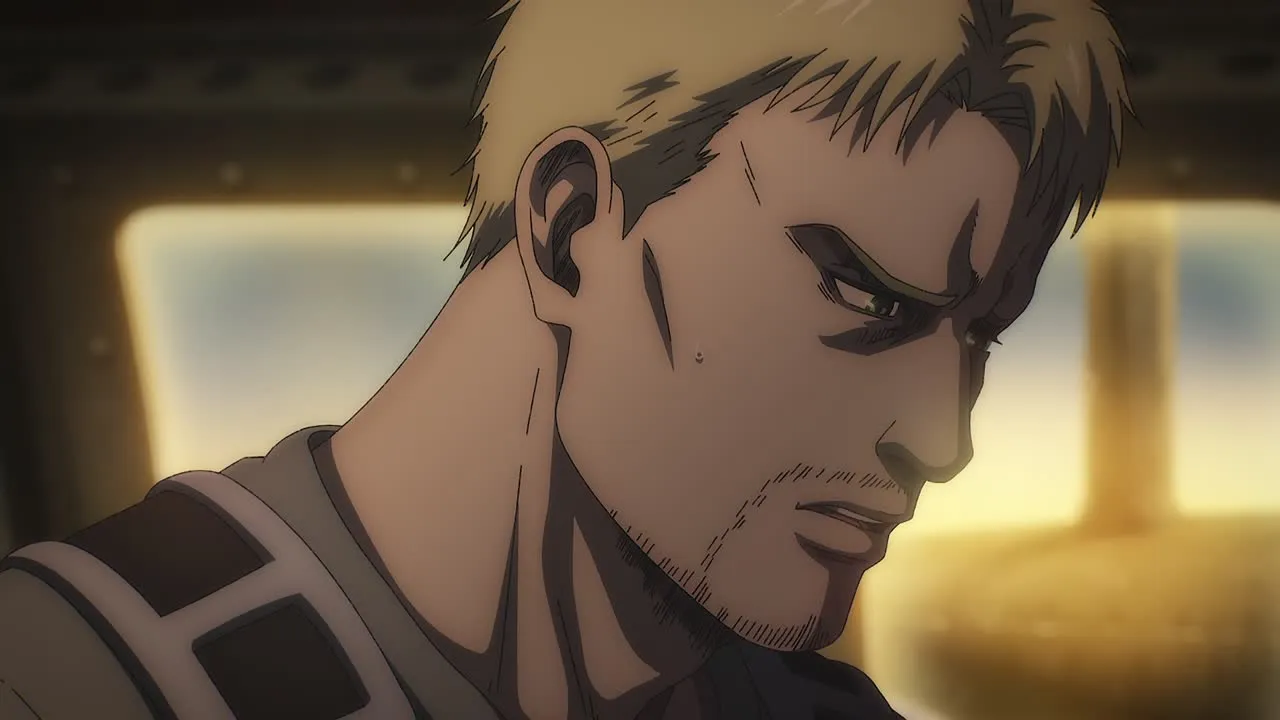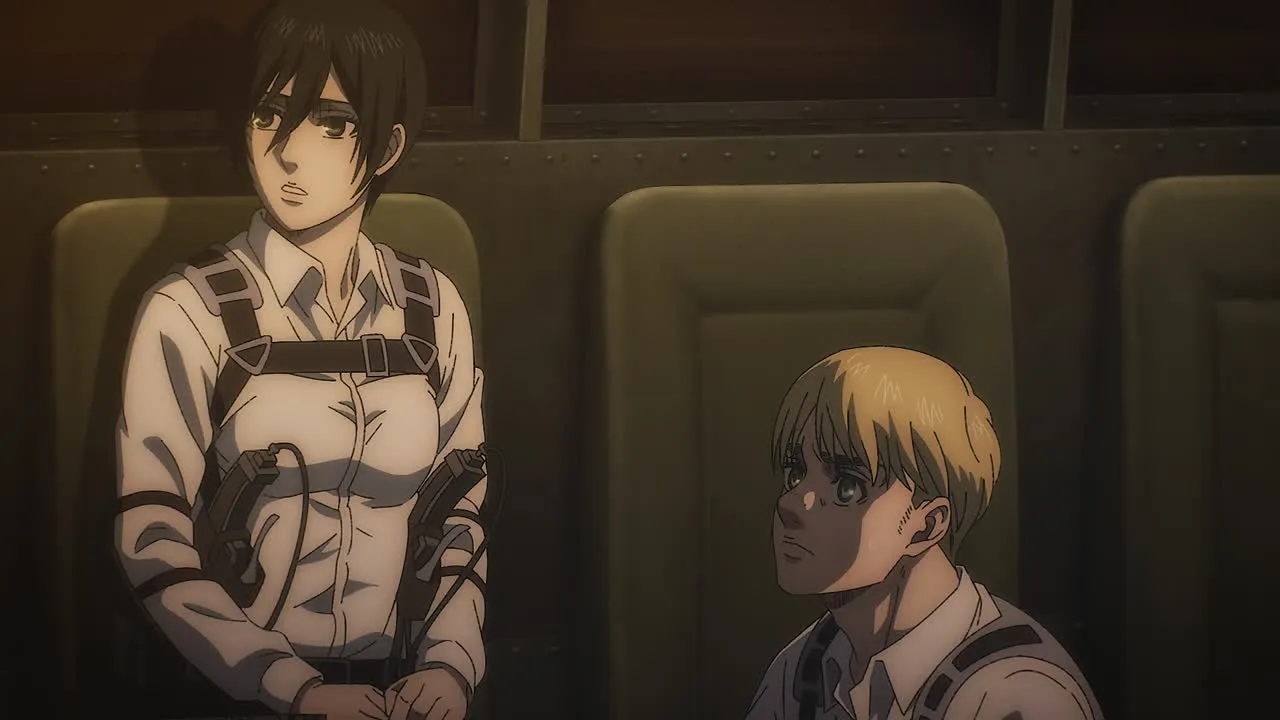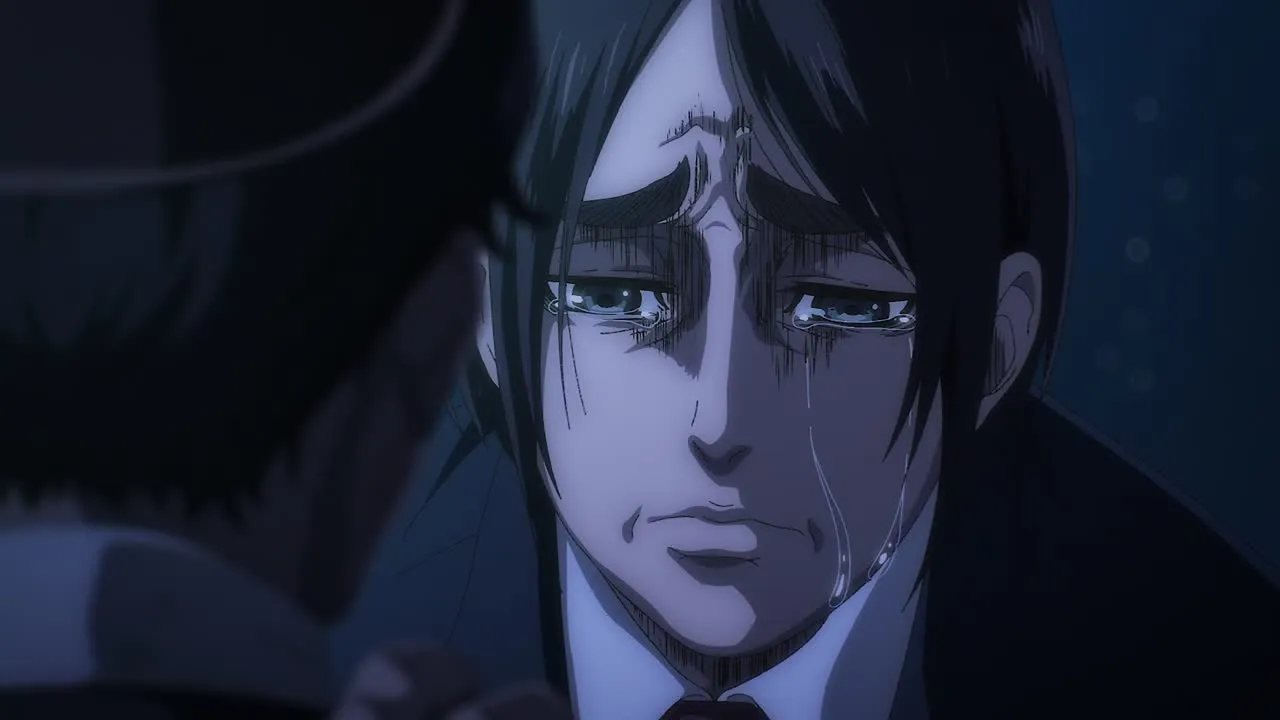 ---
Attack on Titan Season 4 Part 3 Trailer