Class President is a Maid Hindi Dub / EP 6 / Kaichou wa Maid-sama! / Free Download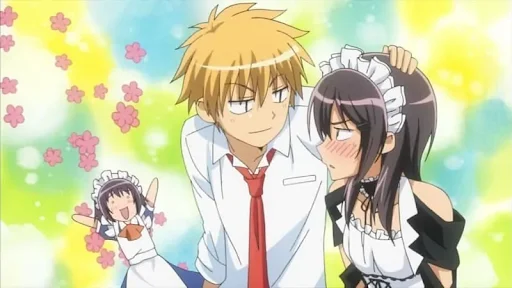 Class President is a Maid Hindi Dub / EP 6 / Free Download and Watch Online for Free, No Pop Up Ads, High Speed Servers, Secure Download, High Quality Hindi Dubbing, HD Quality Less File Size. Explore More Anime in Hindi Dub for Free on AnimeinHindi.co.in. Kaichou wa Maid-sama Hindi Dub.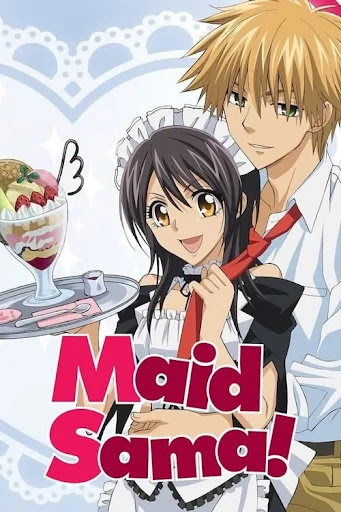 Maid Sama! is a Japanese manga series by Hiro Fujiwara. It was serialized from 2005 to 2013 in Hakusensha's monthly shōjo magazine LaLa, and collected in 18 published volumes under the company's Hana to Yume Comics imprint. A 26-episode anime adaptation produced by J.C.Staff aired between April and September 2010.
Volumes: 18 (List of volumes)
Episodes: 26 + 1 OVA (List of episodes)
Genre: Romantic comedy
Published by: Hakusensha
Studio: J.C.Staff
English publisher: NA Tokyopop (former); Viz Media
Magazine: LaLa
Maid Sama More Info
Alternative Titles
English: Maid Sama!
Synonyms: Class President is a Maid!
Japanese: 会長はメイド様!
Information
Type: TV
Episodes: 26
Status: Finished Airing
Aired: Apr 2, 2010 to Sep 24, 2010
Premiered: Spring 2010
Broadcast: Fridays at 01:55 (JST)
Producers: Geneon Universal Entertainment, TBS, Hakusensha, Half H.P Studio
Licensors: Sentai Filmworks
Studios: J.C.Staff
Source: Manga
Genres: Comedy, Romance
Theme: School
Demographic: Shoujo
Duration: 24 min. per ep.
Rating: PG-13 – Teens 13 or older
Statistics
Score: 8.031 (scored by 597,727 users) Ranked: #5182
Popularity: #93
Members: 1,034,668
Favorites: 19,536
Maid Sama Rating
mal – 8/10 / imdb – 8/10
Maid Sama Plot
Being the first female student council president isn't easy, especially when your school just transitioned from an all boys high school to a co-ed one. Aptly nicknamed "Demon President" by the boys for her strict disciplinary style, Misaki Ayuzawa is not afraid to use her mastery of Aikido techniques to cast judgment onto the hordes of misbehaving boys and defend the girls at Seika High School.
Yet even the perfect Ayuzawa has an embarrassing secret—she works part-time as a maid at a maid café to help her struggling family pay the bills. She has managed to keep her job hidden from her fellow students and maintained her flawless image as a stellar student until one day, Takumi Usui, the most popular boy in school, walks into the maid café. He could destroy her reputation with her secret… or he could twist the student council president around his little finger and use her secret as an opportunity to get closer to her.
Class President is a Maid Hindi Dub Screenshot
Class President is a Maid Hindi Dub Download Links
---
Follow Our Instagram Account Else Join Our Telegram Group.
Thank You for Supporting Us Your Support and Love is Very Much Appreciated 💝💖
Give Some Donation, If You Want.
---
More Anime in Hindi Dub –
---
Class President is a Maid Hindi Dub Trailer